If you love running then there is no reason to stop just because you have given birth. Running is beneficial to your health and getting out onto the road will help you recover faster from the effects of the pregnancy and birth. The feel of the fresh air on your face as you cruise the streets is revitalizing and gives you the energy you need to manage your new family. What do you do with your child when you run? Leaving an infant alone is not an option, any good mother will be in close proximity to their child for at least the first year or two of their lives. Fortunately, there is a solution to your problem, the jogging and running stroller.
What is a Jogging Stroller?
There is a big difference between a traditional stroller that you use to walk around the mall or cruise the boardwalk and a jogging or running stroller. Jogging strollers are able to traverse bumpy roads and rugged surfaces that would otherwise be impossible to navigate for a traditional stroller. Babies are fragile beings and they cannot be bounced around on a bumpy road in a regular stroller. Jogging strollers have suspension systems and larger wheels that allow them to absorb shock and impact while you run, keeping your baby happy and safe. The wheels of a jogging or running stroller are configured in a triangular fashion to allow for easy turning and pivoting. Jogging strollers are easy to push and keep the momentum going without draining your energy. Some jogging strollers allow you to attach your baby's car seat to the frame making them a convenient way to transport your child in the car and in the stroller.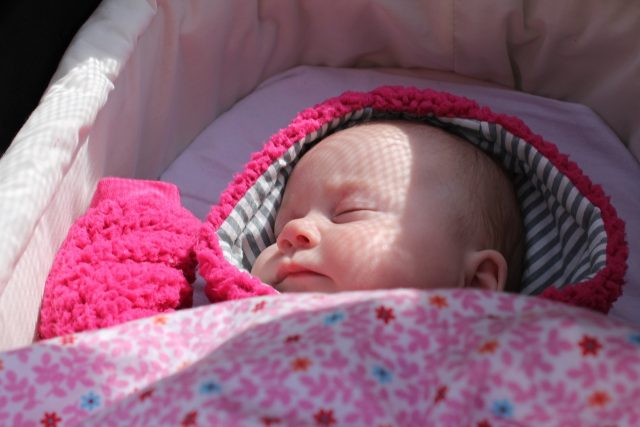 Jogging and Your Baby's Health
Medical professionals recommend that your baby is at least eight to twelve months old before you put them in the stroller and take them on a run. Babies do not have a developed muscular system and they are unable to support their head and neck at such a young age. Running with a baby at this tender age can injure them severely. However, most jogging strollers are suitable for children up to the age of five years old, giving you plenty of time on the road with your child. Important features of a Jogging Stroller Jogging strollers have been designed to reduce road impact through the wheels and increase stability during movement. Jogging strollers come in various different models with some being designed for serious runners and others designed for the occasional short run. Jogging strollers have a host of features that distinguish them from traditional strollers, here are some of the features you can expect to find on a top model jogging stroller.
Safety Line
A simple but very important feature. The tether latches onto your wrist and attaches to the grip handle of the stroller, preventing it from running away from you. Can you imagine the horror of taking a fall and seeing your stroller wandering off into the traffic? The safety line keeps you attached to the stroller at all times.
Front Wheel Lock
The front wheel lock ensures that the stroller stays in line with your running path. Some models have a permanent lock, while more expensive models have a lockable swivel on the front wheel that can be disengaged when you are walking and need more control in tight turns.
Harness Systems
Most running strollers are fitted with a five-point harness similar to the harness found in a baby car seat. This harness features a safety lock that ensures that your baby is secure and snug in the stroller.
Braking Systems
Some models feature a hand brake to help you control the strollers speed during your run. A parking brake is an absolute necessity and should be included in any stroller.
Adjustable Reclining Carriage
Children love to sleep when they are in motion. With a reclining carriage seat, you can let your baby sleep while you run.
Sun Canopy
Children's skin is hypersensitive to direct sunlight and easily sunburned. Make sure that your stroller features a sun canopy to keep your baby's skin safe.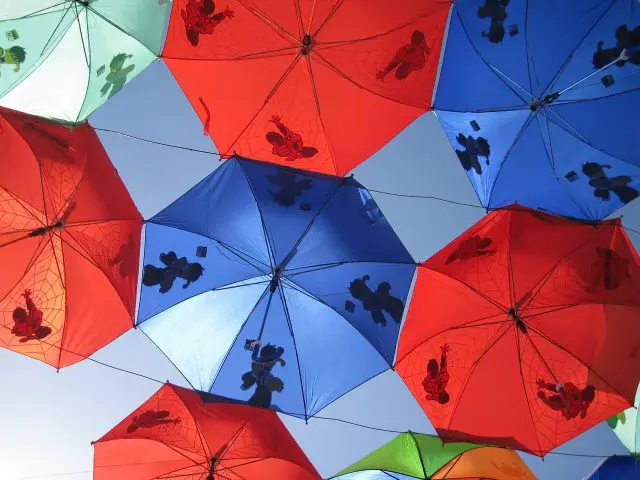 Selecting the Right Jogging Stroller Your choice of jogging stroller is dependent on your lifestyle. Serious runners will have different needs to recreational runners. A jogging stroller can be used to replace your current stroller with a lightweight, foldable option. Jogging strollers range in price with products available to suit any budget and lifestyle requirements.
Important Features to Consider When Buying Your Stroller Are
Ease of use
Maneuverability
Running ability
Weight
Portability
Build quality
Here are our top eight picks for the best jogging stroller of 2018-2019. There is something for any level of runner. Choose the option that suits your lifestyle and your budget.
Pros
Excellent build quality
Great runner
Lightweight
Easy to turn and push
No console
The Thule Urban Glide is the perfect stroller for both serious runners and active adults. It features a zippered storage compartment as well as a lockable swivel wheel that has adjustable tracking. The Urban Glide has good suspension and is perfect for long runs, or just running a few errands. This stroller is unmatched in its design, features, and pricing. With excellent maneuverability and superior glide, the smooth running action is second to none. The only drawback is that it does not have a parent console but this is not a deal-breaker and the zipper compartment still allows you to store your valuables and accessories. The stroller is user-friendly, with a comfortable carriage and five-point harness. The large canopy keeps the sun off of your baby and the locking front swivel wheel keeps your running line on track at all times. The Urban glide is easily folded for storage or stowing and has a very attractive price point for the features and design on offer. In terms of functionality and pricing, this stroller has to be the top buy of 2018 and 2019.
Pros
Good quality
Made for running
Easy maneuverability
Heavy
Expensive
Hard to fold
The BOB Revolution Flex is the second choice after the Thule. It is made for serious runners and features large wheels with excellent suspension, adjustable tracking and a lockable front swivel wheel. The build is high quality and would suit both road running and trail running for those that want to get off of the beaten path and enjoy the great outdoors. The adjustable handlebars allow you to adjust your arm positioning to make the run more enjoyable. The drawbacks are that it can be awkward to fold and a bit on the heavy side but the build quality is great and you will know where the extra money went when you step out onto the trail for a run.
Pros
Well priced
Easy to turn and push
User-friendly
Low quality when compared to other models
Not good for serious runners
The Baby Trend Expedition is a great everyday stroller that suits those parents that take the occasional jog or run but are looking for a more versatile stroller for use on errands and walks through the park. This stroller is very user-friendly, being lightweight and easy to fold. The Expedition is well priced and features good maneuverability with a locking front swivel wheel. The drawbacks of this stroller are few and far between, however, the main issue is it's run-ability. The Expedition seems to wander off track at high speed and therefore, will not suit serious runners.
Pros
Very user-friendly
Excellent build quality
Good for serious runners
Heavy
No parent console
The Chariot Cheetah is a serious piece of equipment aimed at those parents that like to get out in the wild and run trails. This new version is far superior to the previous model that it replaced, with improved functionality and features. The stroller has loads of different accessories that are sold separately and can be added to the frame. The stroller has a large carriage complete with sun canopy and swivel wheels that are robust and lockable. The major drawback of the Chariot Cheetah is the price tag of more than $500. While the stroller may be worth the money to those that take their outdoor adventures seriously, it may be a bit of overkill for your average road runner and not worth the extra money over the Thule Urban Glide.
Pros
Well rounded
Easy to fold
Good run-ability and maneuverability
Large storage compartment
Lightweight
The Burley Solstice is by far the most user friendly stroller in this review. It comes second to none in foldability and has great maneuverability and decent run-ability. The strollers well-rounded performance comes with a large storage pocket, a pop-open harness, and large sun canopy. The design quality is great and you would expect to pay more for this intelligent design. The pricing makes it affordable and well worth the money. The drawbacks for this model come in its suspension which lacks the response and comfort of the other models in this review. However, the Burley is an excellent choice for those parents that want an affordable jogging stroller that offers practical, everyday use.
Pros
Economically priced
Good build quality
Average weight
Compatible with a car seat
Canopy mounted speaker system
The Schwinn Turismo is very similar in design and run-feel when compared to the Baby Trend Expedition and hovers at about the same price range. However, the Schwinn has a lower quality feel to it and you can expect it to have a shorter lifespan than the Expedition. The Schwinn seems to be the perfect balance of affordability and function, with the ability to use your car seat in the carriage. The carriage itself features a five-point harness and reclining carriage that adjusts easily. It comes with a snack tray and drink holder that folds away giving easy access to the carriage. Wide tread tires and swivel handlebars make the stroller easy to push and canopy mounted speakers that let you listen to your favorite music while you are on the road. The only drawback is the canopy that seems a little small, but it makes up for it with a peekaboo window that lets you easily check up on your baby.
Pros
Well priced
Great storage space
Parent tray console
Good build quality
Easy to fold
The Baby Jogger Summit X3 is slightly more on the expensive side but has plenty of features that make it worth the extra money. The stroller is suitable for both urban and trail running, with great suspension and large, wide tires that keep the wheel tracking exactly where you want it. It is a bit on the heavy side but easily controlled with the rubberized handlebars. The carriage reclines to a nearly flat position and the sun canopy has three large panels that offer complete protection from harmful UV rays and side vents to keep the carriage well ventilated. The front wheel has a trim feature that allows you to finely tune the tracking. The drawback for this model comes in the form of no fixed brake system, you need to order a handlebar brake separately.
Pros
Expensive
User-friendly
Great maneuverability
Intelligent design
Heavy
It's strange that Joovy named this model the superlight, considering that it comes in heavier than most of the models in this review. However, Joovy has made a stroller that is very versatile and well priced. The carriage is wide and features side mesh pockets, as well as a metal footrest for dirty or wet feet. The sun canopy is large, complete with a peekaboo window. The stroller also features a neoprene console, with two cup holders, a zipper storage pouch, and reflective tape. The drawbacks of this model are that the seat does not fully recline and does not adjust to a fully upright seating position either. The seat is small and may not suit older, or large children. It's best to opt for the car seat adaptor for this model. The handlebars are also not adjustable on this model.
Wrapping Up
A jogging stroller is a necessity for any mom or dad that loves to run. Their versatility allows them to hit the streets for a workout, or take a simple stroll through the park. Jogging strollers can be used as your everyday stroller and are easy to fold and store away in the back of a car, or carry on the train. Choose a model that suits your budget and your lifestyle, then head out with your baby for your first run together.